It's not too early to start holiday shopping and Celebrating Derby – 150 Years is the perfect gift for friends, neighbors and family! Print this gift certificate to give as a gift, then click on the link below to pay for your book and have it shipped to the recipient. The book will arrive in about a week or you can choose priority mail to have it delivered sooner. If you have any questions, please contact our office at 316-788-4006.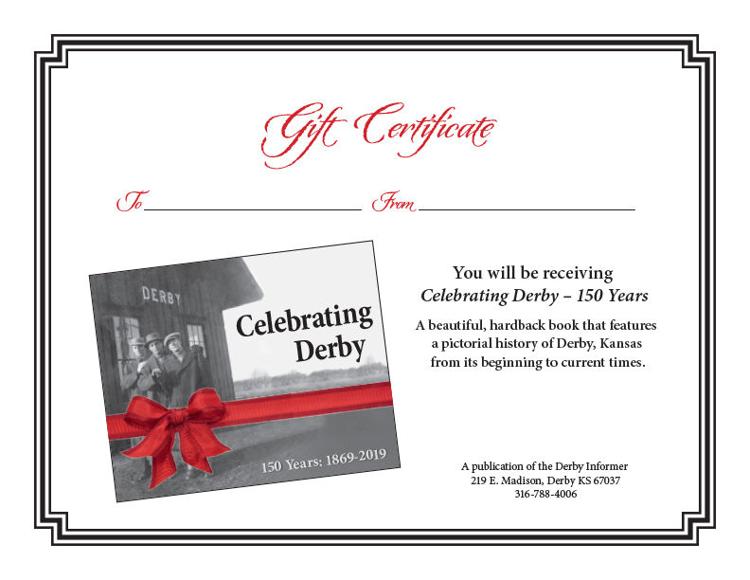 Pre-Holiday Discount: 34.95 plus tax
Purchase by Nov. 25 for $5 off regular price. This is a limited time opportunity. Hurry and order now to save! Supplies are limited - when they're gone, they're gone!
Books are available for pick-up and purchase at the Derby Informer. Order online, call our office at (316) 788-4006, or visit our office at 219 E. Madison Ave. in Derby.