Mayor Randy White has made it official: he's running for re-election. White filed for the election this month and he has at least one other challenger, current City Council member Mark Staats.
The deadline for any others to file is noon June 3. There is no political affiliation needed to run for the office as it's nonpartisan.
White's experience in city government includes two years on the Planning Commission, four years on the City Council and his current four-year mayoral term.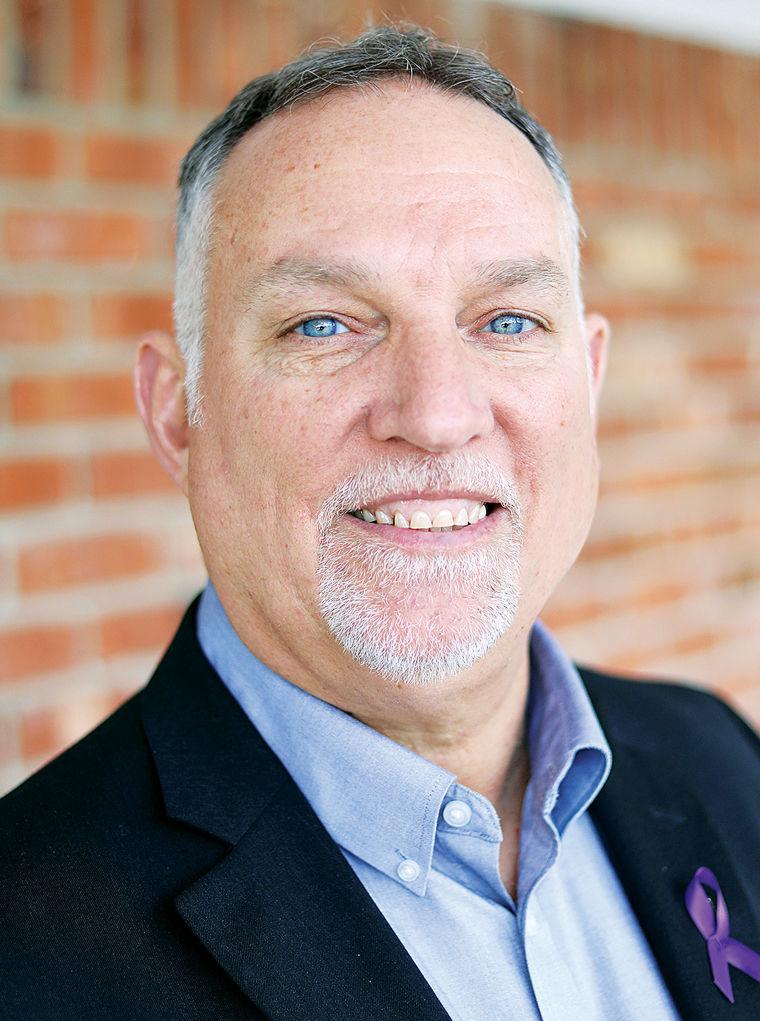 Because of the change in the state's election law – moving city elections from the spring to fall – his term will actually be longer than that. He was sworn into office in April 2015, but his term goes into late this year.
White has an upbeat assessment of conditions in the city.
"Things are going pretty well in Derby right now," he said.
He credits much of that to what he calls its "well-run departments."
The daily-needed services, such as police and fire departments, along with the Senior Center, library and water department, operate smoothly, he said.
"They're some of the best in the state of Kansas," he said.
That makes the job of mayor easier, he said.
White, who is 60 and said he's "a couple of years from retiring," said he wants to keep on being mayor. That includes being the official representative of the city, which he said is one of the major differences between being a council member and mayor.
In that regard, citizens will often see him at ceremonies, events at which White said he enjoys speaking.
The mayor is the only official of the governing body who is elected at-large by all voters of the city. Along with his public presence, the mayor presides over council meetings, facilitates communication among elected officials and assists the council in setting goals and policies.
Also, White meets with City Manager Kathy Sexton once a week to communicate each other's concerns and discuss current issues.
White said he's a fiscal conservative and is not interested in raising taxes.
"We need to be careful with spending taxpayers' money," he said.
Among recent accomplishments, White is especially proud to continue building a strong relationship with nearby McConnell AFB, a new fire station and expanding the parks system, including adding two new major parks, and working on another one, Decarsky Park.
He also is pleased with the city's 150th anniversary celebration, now underway.
"It's a good time to be mayor," he said.
While Staats is a competitor, White said it won't be a harsh or personal contest and that he has a lot of respect for Staats and what he's done for the city.
The mayor gets a monthly stipend of $500, but no other allowances, such as for a cell phone or in-town mileage.
"Money is not the reason you're the mayor of Derby, Kansas, I can say that," White said.
However, long-distance car travel is reimbursed and out-of-town trips to professional gatherings are paid for as authorized in the budget process.
White has lived in Derby since 1987. He has been employed at Spirit AeroSystems since 1984. Mayor White is married to Pam. They have children and grandchildren and are members of South Rock Christian Church.
There won't be much campaign visibility right now, he said, as "November is a long way off."
There will be some fundraising during the summer and White will ramp up his presence on social media.
As for any predictions, White cautions that "we'll see what happens." But he's confident voters will like his record during the past four years and are pleased with the city's condition.