Business bouncing back, but still not the same for local entertainment facilities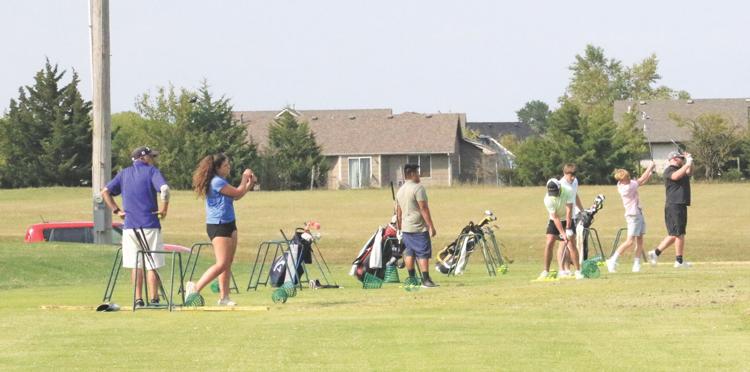 Most entertainment and recreation venues suffered a major setback at the start of the COVID-19 pandemic in Kansas back in mid-March.
Unlike a number of businesses, places like movie theaters, bowling alleys and more were deemed "non-essential" as part of statewide and county stay-at-home orders, forcing them to shut down for about two months.
Six months after the fact, customers have been steadily coming back to those businesses in Derby, though not quite at the same rate as before (due to a number of factors).
"We're only able to operate with limited capacity, so nowe're not full strength because we're supposed to be at half occupancy," said Derek Frazier, owner of Derby Bowl. "We've come back strong, it's just we are limited to half occupancy."
"It's slowly trending back now that they've opened up some newer movies, not so much the retro. It's trending back, but it still could be better," said Derby Plaza Theaters owner Lori Armstrong.
Occupancy restrictions aside, Frazier and Armstrong are encouraged by what they've seen. While it may not be business as usual just yet, both staff and customers have been working to maintain a steady flow of traffic at local entertainment facilities.
Between extra cleaning and adherence to the county's mask ordinance, both Frazier and Armstrong said staff have done their part to create a safe environment for customers at this time in order to keep business going.
At Derby Bowl, Frazier noted some regular league bowlers have opted out of current seasons, but leagues are still going on – and he expects those sitting out to join back in once the pandemic comes to an end.
Similarly, there are varying schools of thought on the current situation among those who patronize the Derby Plaza Theaters, but they are all happy to have that outlet available to them again.
"The ones who have come in, they're glad that we're open again," Armstrong said. "They're glad that we're able to do what we have been able to do."
Neither Frazier nor Armstrong foresaw the pandemic continuing this long and while they are not necessarily seeing the light at the end of the tunnel they are seeing some positive signs for their businesses.
For Derby Plaza Theaters, the ability to show new releases (like "Bill and Ted Face the Music," "Tenet," etc.) has continued to bring in more people and Armstrong is optimistic that will continue in the near future.
"I do believe it's a positive sign. I just hope that Hollywood will allow more of these to come to the theaters without going VOD [video on demand]. We need our chance," Armstrong said. "I'm hoping that will show them [Hollywood] also that people are ready to come back to the theaters, given the chance."
Curbside to go service – from 6 to 9 p.m. Fridays and Saturdays – continues to draw customers to the theatre as well.
While the bowling alley and theaters were closed during stay-at-home orders, Derby Golf and Country Club was one of a handful of recreational outlets that remained open (given its outdoor nature).
That drove a lot of business to the local course, which continued through the summer, according to General Manager Adrian Hopper.
"We're still busier than we've ever been. With everyone going back to work now, it's kind of calmed down a little bit, but we're still busy," Hopper said.
Only the country club's workout room and grill were shut down for a time, but the course remained open throughout the stay-at-home order and continued to adapt with extra sanitation, use of individual carts, etc.
Given what he had heard, Hopper expected for those amendments to club policy to be in place for a while. He said members and staff have done pretty good adapting, though he expects most of those policies to continue on past the end of the pandemic.
"When we go back to normal, it's going to feel weird again because we've gotten so used to having to wear masks, having to spray our hand sanitizer, having to spray our carts down and do those extra steps," Hopper said. "When we don't have to do those anymore, we're going to keep doing them probably to be safe."
As business starts to trend back upwards, adherence to the safety precautions in place is something that will continue to help that – and bring the situation back to normal sooner rather than later in the eyes of Hopper.
Though they haven't reached that point quite yet, those entertainment facilities are happy to see customers returning in any form.
"It's still not our norm. It's not what we're used to, but people are coming back," Armstrong said. "It's nice to see them. It's nice to see our customers coming back."