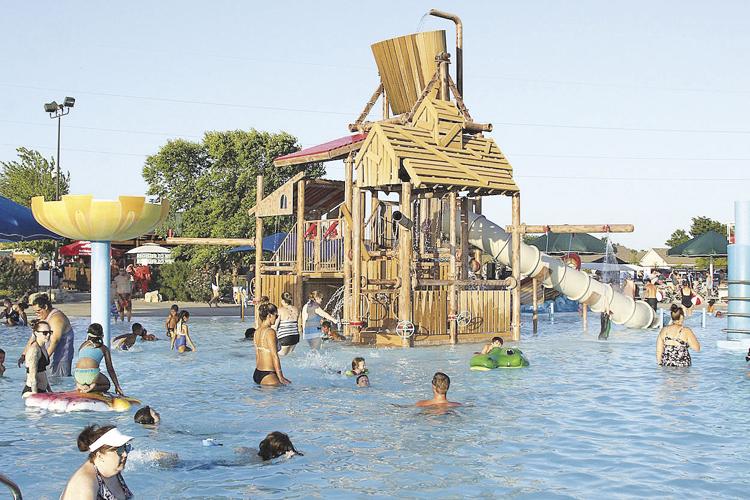 As of May 4, Gov. Laura Kelly's phased reopening plan for Kansas is officially in effect. Over the course of the next month, businesses across the state will slowly start to return to normal operations.
During its most recent meeting on April 28, the Derby City Council discussed how that reopening would look for city services and amenities.
Given that all city departments stayed busy (some more than others) while the stay-at-home orders were in effect, City Manager Kathy Sexton said staff saw no rush to reopen the doors to city hall – as that would actually bring on more work in terms of preventative measures. Given that city staff are still balancing what work can be ongoing and what can be delayed in the face of COVID-19, and the ability to get a majority of work done while closed, they are in favor of keeping the doors locked for the time being.
Likewise, the neighboring senior center will remain closed in the immediate future as staff continue to work out the best plan moving forward with the threat of the coronavirus still looming.
"We're not going to open the senior center next week or the week after," Sexton said. "It's a noble and valuable service, but we are watching what the CDC, the governor and the county say."
Derby Dash, however, is an essential service offered through the senior center that remains in operation – though safety precautions have been taken and it was reported the number of riders has gone down.
One of the first services to be reopened, while not fully, is the Derby Public Library. As of Mon-day, the library's drive-thru was back in service. It will be open from 9 a.m. to 6 p.m. through the week and 9 a.m. to 1 p.m. on Saturday.
Sexton noted that, in some ways, the library reopening is viewed as a mental health service – an outlet to give residents something to do – though returning to full operations, like the state, will happen in phases.
"Getting back to normal is a long ways away," Sexton said.
Rock River Rapids is another community amenity that will have a carefully structured reopening. As of now, Sexton said the water park will open no sooner than June 1. Additionally, the park will be taking extra safety precautions this summer – closing two of its slides, removing tubes for use in the park, reducing touch points (i.e., closing the concession stand and utilizing vending ma-chines instead) and more.
"One thing that you do is you drop your max capacity from 2,500 to a much lower number," Sexton said. "The 2020 water park of Rock River Rapids is not going to be the water park of 2019."
Talking with the CDC, the city and the Derby Recreation Commission have used that to shape their plan for the water park moving forward. Most of that focuses on fewer people in the pool (to mitigate the risk of virus spread) and more chemicals. Sexton noted most of the procedures for the water park have been worked out; it's now just a matter of getting CDC approval.
Council member Tom Keil questioned if a cost-benefit analysis might be prudent in determining park operating procedures, but Sexton stated the park does not typically make money. It is viewed as a service to the community and, given the current situation, a physical and mental health break for kids.
Normally, the city does spend money on advertising Rock River Rapids each summer, which Sexton said has also been put on hold.
"It's not about being a regional park anymore because then we're just encouraging tourism or travel, and that's probably not going to be encouraged this summer to travel between communities so much," Sexton said.
Members of the council were in favor of figuring out a way to safely open the water park for the community, though Sexton said that if things don't get better with the spread of coronavirus it would a liability to open it.
Future summer activities that could be impacted include the community Fourth of July display. Sexton noted it has been budgeted, but staff is open to not having it, though it is believed it could be put on with proper social distancing implementations in place.
Right now, the library drive-thru is the only city service returning to normal during the state's phased reopening, though staff will continue to discuss facility plans moving forward.