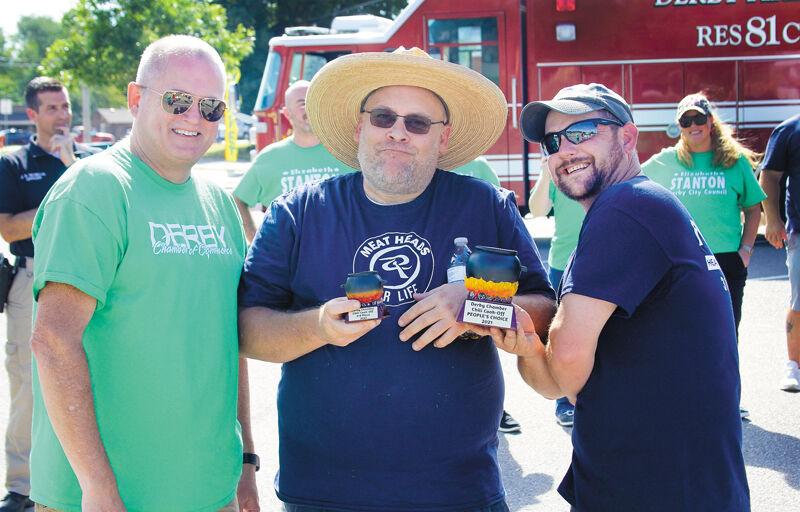 Excitement, fellowship and the smell of a couple dozen pots of chili filled the air at Madison Avenue Central Park on Oct. 9 as businesses, patrons and community leaders gathered for the Derby Chamber of Commerce Chili Cook-Off.
The sixth annual event returned to Madison Avenue Central Park this month after one year off amid the COVID-19 pandemic. The cook-off experienced yet another delay when the event was postponed by a week due to inclement weather, but that didn't appear to impact turnout.
Pairing with the chili contest were the regular Kansas Grown! Farmers Market and a free ice cream social event hosted by the League of Women Voters. Attendees could grab a free ice cream cone, register to vote, and meet some of the local candidates for the Nov. 2 election.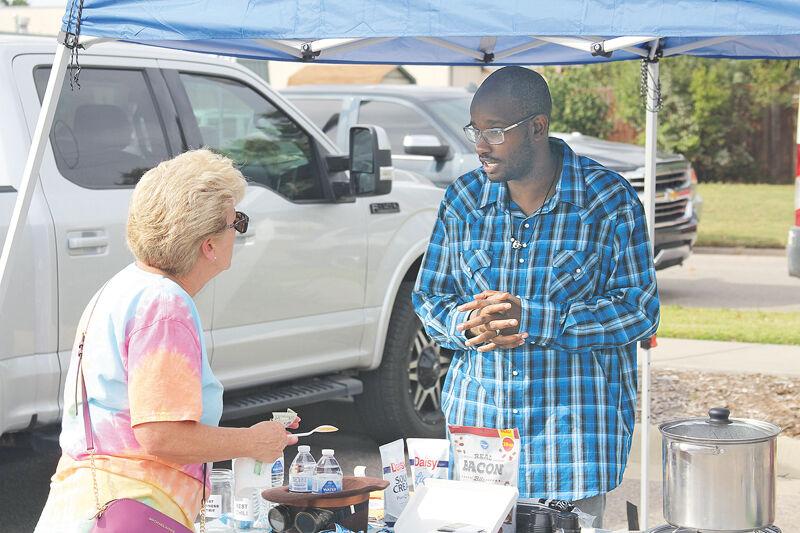 Aside from bringing their best chili, many businesses offered other fun to stand out from the crowd. Some paired their chili with cinnamon rolls or other treats while others brought props and more.
Members of the public could buy a $5 tasting kit upon arrival and later cast their votes in three different categories: People's Choice, Best Business Spirit, and Battle of the Badges, which goes to the best chili between the Derby Police Department and Derby Fire and Rescue.
The chamber sold 389 tasting kits, and a total of 22 chamber member businesses participated.
A fourth category, Mayor's Choice, was determined by Mayor Randy White, former Mayor Dion Avello, and leaders from McConnell Air Force Base.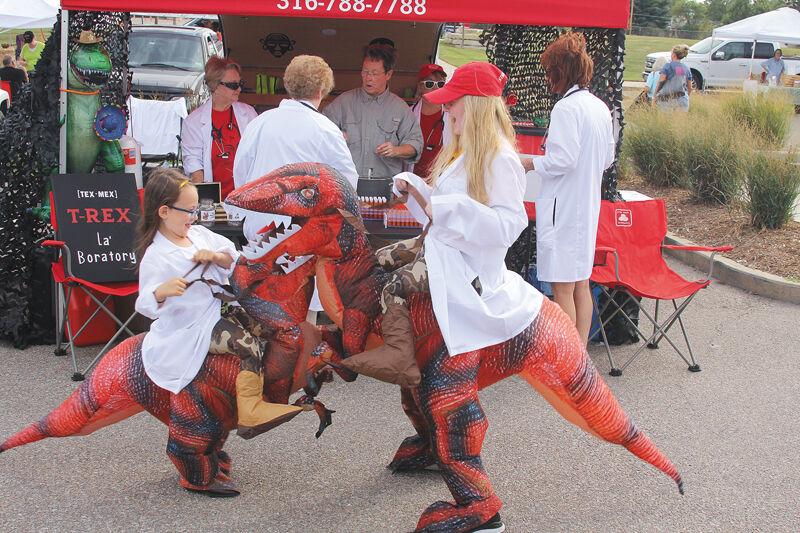 In the end, the Derby Recreation Commission earned both the Mayor's Choice award and third place in the People's Choice. Keene Insight Financial Strategies earned second place in People's Choice, and MJB Heating and Cooling took first. Derby Fire and Rescue took home the Battle of the Badges trophy, and State Farm earned Best Business Spirit.
The event will be back next year during the second weekend of October, Derby Chamber President Mark Staats said, with the third weekend of the month serving as a backup date.
Click here for more photos from the event.